T-Mobile U.S.A. to get spun off by Deutsche Telekom?
This article contains unofficial information.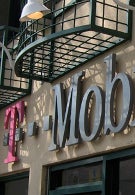 2010 is expected to be a great year for T-Mobile and its customers. A number of a high profile smartphones-like the HTC HD2 and the Nexus One are now or soon will be wearing the T-Mobile brand. The fourth largest carrier in the country appears poised to make a move on the operator directly above it, Sprint. Despite all of these positive looking items, T-Mobile U.S.A. is a unit of Germany's Deutsche Telecom and the latter has been advised by several Investment Banks to rid itself of units that are dragging it down, such as T-Mobile. Some of the possibilities include an IPO of the unit, merging T-Mobile U.S.A. with another U.S. cellular operator, or spinning off a percentage of the company while keeping the majority. The goal of all of these options is to remove T-Mobile's underperforming financials from Deutsche Telekom's books thus hoping that the company would get a better reception from the investors on Germany's Bourse. According to the WSJ, DT is currently meeting with Investment Banking firms, going over its options. With differences in the technology they each use, the often whispered rumor of a deal between Sprint (CDMA) and T-Mobile (GSM) would seem to be impossible to pull off. No matter what happens to the carrier this year, at least its customers or reps can point with pride to handsets like the Nexus One and the HD2.
HTC Nexus One Specifications
|
Review
HTC HD2 US Preliminary Specifications
|
Hands-on
source:
WSJ
via
CNET
,
Engadget