T-Mobile CTO Ray says Samsung will deliver a 600MHz enabled phone by the holidays
14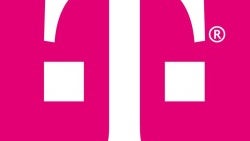 A tweet disseminated today by T-Mobile CTO Neville Ray confirms the carrier's plans to
quickly begin using some of the 600MHz spectrum it picked up at the FCC's auction
. As we've stated before, since it is low-frequency spectrum, it has the ability to travel farther and penetrate buildings better than high-frequency airwaves do. The nation's third largest carrier spent $7.99 billion during the auction and won approximately 31Mhz of the 600MHz spectrum. That works out to about 45% of the total amount of airwaves that were up for bidding.
Ray's tweet said that T-Mobile will be deploying some of the new spectrum this year. But since current devices are not set up to run on 600MHz, T-Mobile (and the other auction winners) are waiting for such devices to be produced by manufacturers. According to Ray, and he should know, Samsung will have a new handset that supports 600MHz by the holidays. He also stated that other manufacturers are planning to build phones that will run over that frequency.
The auction winners
will not have the opportunity to immediately employ all of the airwaves they won in the auction. Some of the television stations that gave up their 600MHz spectrum to the FCC will need time to transition over to new frequencies for their broadcasts.
source:
@NevilleRay