Survey reveals that people are changing their phones with the slowest pace on record
9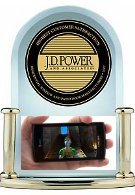 When the phones served only for basic texting and voice transmission, and even up until last year, when Android was picking up speed, we tended to hold on to them much less than now. A study reveals that currently we wait for an average of 20.5 months before necessity or marketing get to us, and we change the handset.
That is the longest duration on record since data was first collected in 1999, and has increased with the whopping 17% since last year. We might speculate that the new more capable smartphones are the reason people now need to change handsets less often, but they are still a fraction of the market.
It is more likely that the economic downturn has made customers pinch their pennies, unwilling to splurge for the latest and greatest from Apple, Motorola, HTC, or the other expensive offerings. However, one of the survey findings was that the average cell phone price on contract has fallen down somewhat, from $81 to $76, due mainly to an increase in carrier subsidies.
source:
J.D.Power