Microsoft Surface Phone: still in the cards?
24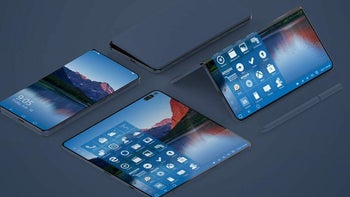 A year ago Microsoft removed phone-related API's from Windows 10 builds. This basically solidified that they were shifting focus away from having any software developed for a unified Windows running across devices. The interface would be needed for a Windows device with LTE connection to perform phone-style tasks like making calls, using voicemail and sending messages. Users who were hoping for a
Windows PC phone
were sadly let down here.


Microsoft has brought it back, for now..
Well it appears now Microsoft has placed the mobile API's back into Windows in Redstone 5. Redstone 5 will be the Fall Creators update for 2018. This has re-ignited speculation that Microsoft may be planning to release the rumored Surface Phone at the end of this year. Now to be clear, this rumor has circulated every year, for several years now. Some say Microsoft's Project Andromeda may be the
Surface Phone
, while others say they are two different devices.


What is an API?
In the most basic of terms, an API (application-programming interface) is a set of tools and instructions for developers. It basically gives them the ability and framework to develop software for a certain platform with certain capabilities. Microsoft previously removed this, which meant developers were unable to create programs that could use telephony tools on Windows.
Will we see the Surface Phone?
Even with the previous removal of the API, Microsoft continued working on ARM-driven Windows always connected PC's. These LTE connected computers that run Windows on Snapdragon chipsets have already started hitting the market. The return of this API does not really fit with how these computers are being marketed. Therefore, some expect this is opening the door for developers to begin working on programs that will run on a future Surface Phone. The rumored device is said to be a pocket PC with a stylus, phone capabilities and folding screen. Stories regarding the
folding screen
race have been everywhere lately and mention everyone from Samsung to ZTE, yet very few of them mention Microsoft. Could it be that Microsoft will be the first this time around? Their patents for folding screen technology have been appearing across the web for years now. If this is their return to the mobile market, they have played their cards close to the chest this time around.