Foldable Microsoft device could be the mythical Surface Phone
12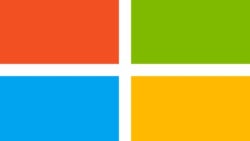 Yesterday, we showed you
images from the latest patent filing made by Microsoft related to a folding Surface tablet
. Besides the big question about whether this product will eventually reach the mass market, another big question is whether this device will be designed to morph from a single-screened to double-screened tablet, or whether it will be a tablet that can turn into a phone.
The report yesterday indicated that the device will come with the ability to make and take calls. Today, a tweet from Windows tipster
Walking Cat
revealed a link to a list of apps in the Windows Store. These apps are in a category with the label of windows-8828080. According to Walking Cat, this number is connected to Project Andromeda, which is said to be a special version of Windows 10 to be used on the folding device.
Some of the apps under this category are phone-only, which seems to indicate that the folding Surface device changes from a tablet to a phone. This is still up in the air, and there is no word from the gang in Redmond about what the immediate plans are for this product. A tablet that can turn into a phone and back would certainly be in demand by business users.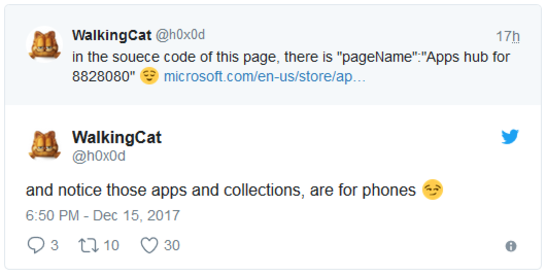 Tweet from Windows tipster states that some of the apps to be offered for the folding Surface device are for phones only
source:
WindowsCentral