Study says Android apps are more expensive than the competition
18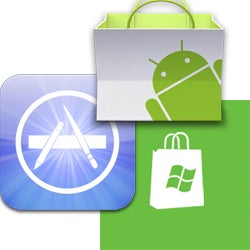 A new study by canalys looked at the top 100 apps in the Android Market and Apple AppStore and found that, on average, Android apps cost $3.47 while iOS apps cost just $1.47. Similar disparities were shown when comparing just the top 10 or 20 apps in the stores, showing that there was not a handful of apps skewing the numbers. Canalys Managing Director Rachel Lashford pointed out that it is a positive for Android that developers can charge so much and make it into the top 100, but that they are often forced to do so because Android users are more likely to search for a free app. Yesterday we told you about the
Amazon App Store closing the gap
between itself and the Market, and this analysis seems to fit right in.
Highlighting the difference between iOS and Android users, just 19 apps appeared on both top 100 lists in the US. Interestingly the price for these apps were similar in both stores, but this is not usually the case. Senior Analyst Tim Shepherd pointed out that the Market and AppStore are very different retail environments, with the former being open but more cumbersome and the latter being tightly controlled, but with a better user experience. He noted "Electronic Arts, for example, regularly offers discounts across its portfolio of games in the App Store to ensure they remain visible to customers by featuring in the top app lists. Price competitiveness is crucial in Apple's store, where the vast majority of top paid apps cost just $0.99, in a way that is not the case in the Android Market. This leads to disparities whereby an app such as Monopoly is priced at $4.99 in the Android Market, but is discounted to just $0.99 in the Apple App Store."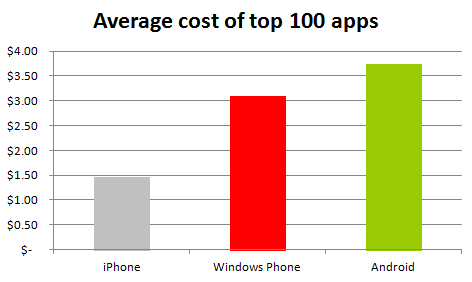 WPDang.com did the math and found that the top 100 apps in the Microsoft Marketplace cost an average of $3.01, more than double what was found in the AppStore but still 17% less than the Market. They do note, however, that most are X-Box live titles which have mandated price tiers of $2.99, $4.99 and $6.99.