Study finds over 25% of teens sext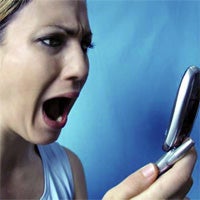 We've all heard it on our local news, stories about sexting becoming the latest unhealthy and sometimes dangerous trend that is taking our nation's teens by storm. Many concerned parents have probably wondered how prevalent this behavior actually is.
A recent study was conducted among 948 high school students, aged 14 to 19, in seven different public schools throughout southeast Texas. The results of the study are based completely off of self-reported behaviors.
Of those 948 students, approximately
28% said they have "sent a naked picture of themselves,"
while
57%
of those surveyed said
they have been asked to send a naked picture of themselves
and they were "bothered" by the request.
Even though the occurrence of this behavior seems to be happening at an alarming rate, the study found that most teens still do not find it acceptable.
nearly all girls were bothered by having been asked
. Even among boys, more than half were bothered at least a little by having been asked," the research states.
The study did find that age seems to be a factor.
Adolescents aged 16 and 17 engaged in sexting much more than younger teens
. The research also found that
the behavior suddenly dropped off at age 18.
Finally, a strong correlation was found between sexting and other behaviors such as dating, sex, and risky sexual behaviors, such as having multiple sex partners and using substances before sex.