Students can grab a discount on the Microsoft Surface Pro 3
31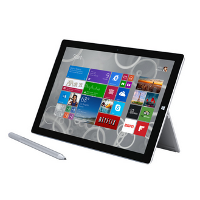 Your parents probably gave you plenty of reasons to stay in school. One reason they didn't mention, was that students can grab a nice discount on the purchase of a
Microsoft Surface Pro 3
. For example, students can get $150 off the price of the entry-level model, with the Intel Core i3 processor. That would take the price of that variant down from $799 to $649.
The $150 discount increases to $194.90 for the most expensive set up of the tablet, the 512GB model with the Intel Core i7 under the hood. That model is priced at $1754.10, down from $1949.
With students beginning their annual Back to School shopping, this would seem to be a great time for Microsoft to offer a special deal to students. The Microsoft Surface Pro 3 comes with a 12 inch screen, 4GB or 8GB of RAM, a pair of 5MP shooters in both the back and front of the device, and Windows 8.1 Pro pre-installed.
Bring the Microsoft Surface Pro 3 to class, and you should have no excuse for not capturing everything your teacher says. The student discount ends on September 3rd, so don't wait too long to take advantage of it. To be eligible for the discount, you need to verify that you are enrolled as a student, before you make the purchase.
source:
MicrosoftStore
via
WPCentral