Struggling to find a job? Nokia's got you covered with JobLens!
4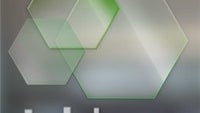 Nokia's new app, JobLens, sheds light at the end of the tunnel for those who are in dire need of finding an employer. Everyone of us has been through that tense period of not receiving a paycheck at the end of the week. Nokia's trying to help you by providing your Lumia Windows Phone 8 device with an app, called JobLens. Powered by Facebook, Twitter, LinkedIn, Windows Live, Here Maps, Salary.com (US only), CareerOneStop (US only), Zillow (US only) and other top-notch content partners, JobLens gives you the ability to find new job opportunities.
What's nice is that the app takes you through every step of the process: it creates and stores your CV (via SkyDrive), finds positions that are right for you, gives you information about employers, guides you with directions to interviews, tracks your progress and saves jobs you like. Having access to your social networks, JobLens can identify people in your encirclement who can connect you to the hiring manager, which can be a big advantage in applying for a job offer.
Jobs can be viewed in the traditional list way or the so-called augmented reality way, which is activated by simply holding a Nokia Lumia smartphone in front of the applicant. Pretty much like City Lens, users hold their phones to discover available jobs around them and then tap to find out additional information, concerning the position.
For now, JobLens is only out for the Canadian and US users, but having received satisfying reviews so far, it will be a shocker if the app doesn't spread around the world. We wish you good luck in finding a job that's right for you!
source:
Conversations by Nokia