Strategy Analytics: Apple moves second in the global smartphone shipments race, passing by RIM in the process
4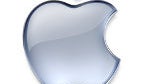 Nowadays, Apple seems to be the company that a sizeable part of the mobile community loves to hate, but the latest report for smartphone shipments conducted by Strategy Analytics hints that it's highly unlikely Steve Jobs will lose any sleep over this. And for a good reason, since the Cupertino-based company not only almost doubled their smartphone sales in Q3 2010 compared to the same quarter of 2009, but also finally managed to overcome Research in Motion in the sales department for the same period. According to the Strategy Analytics report, Apple shipped 14.1 million of iPhones to 12.2 million BlackBerries and now they have a global share of smartphone sales of 18.3%, compared to RIM's 16.1%.
Happy days for Apple indeed.
Strategy Analytics seem to have an explanation for the fact that RIM are struggling to keep the pace with Apple and Nokia:
"RIM continues to be hampered by a limited presence in the high-growth touchscreen segment and consequently its global smartphone marketshare has edged down from 20 percent to 16 percent during the past 12 months".
The smartphone business is an ever-evolving one and only time will reveal whether RIM will manage to overcome the obstacles and make devices more friendly to the general public; otherwise, it's likely they'll have to face some not so pleasant prospects. And yet, it's not all doom and gloom for the Canadian manufacturer. They may take heart from the fact that they managed to expand their sales with 45% (from 8.5 to 12.4 million) compared to quarter three of 2009 and that's a solid platform to build on for the future.
Moving from the also-runs battle, we have to mention the behemoth of the global smartphone sales that is Nokia. The Finnish giant is still a comfortable leader of the pack with a record-breaking 26 million units shipped between Q3 2009 and Q3 2010, although this doesn't prevent their market share to record a dip of 3.4%, meaning they now have 34.4%.
And now let take a look at the bigger picture. The increase of smartphone shipment rate worldwide has increased to the whopping 78% compared to the same period last year which means that we're witnessing "the industry's fastest rate since the mid-2000s", a pretty impressive feat in itself.
With all the new software updates and hardware breakthroughs on the horizon, and the economic recession now slowly fading in the past, everything related to the smartphone industry is bound to get red hot pretty soon. That's why we would like to ask you where do you think the industry will be in one year time? Will RIM manage to fight back or Apple's dominance will eventually threathen even Nokia? And with all these dramatic hardware and software improvements set to be unveiled in 2011, do you think phone sales will continue to grow? We would love to know your opinion on these things.
source:
Strategy Analytics
via
PC Magazine