Strange pre-release version of BlackBerry Z30 found on Craig's List
15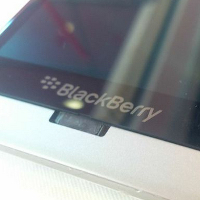 You can find just about anything on Craig's List, even a mysterious BlackBerry handset that could be a prototype of the
BlackBerry Z30
. The handset has some markings not found on the released version of the Z30, and includes a USB 3.0 port, as opposed to the USB 2.0 slot adorning the real released model.
The phone does have labeling on it that would suggest that it is a BlackBerry Z30 prototype. Right now, the BlackBerry Z30 is the flagship model of the manufacturer's line. It was the first (but not the only) 'Berry to be equipped with a 5 inch screen, and has the largest capacity battery, at 2880mAh, found on a BlackBerry handset.
Some of these records will be smashed by the BlackBerry Passport. With a 4.5 inch 1440 x 1440 resolution screen, the Passport will feature an amazingly high pixel density above 500 ppi. In addition, the 3450mAh cell, the 13MP rear camera and the 3GB of RAM on the Passport, will all set company records.
You can check out pictures of the odd BlackBerry Z30 prototype, or whatever it was, that was purchased from Craig's List. The pictures come from the lucky fellow who purchased the device, which could merely be a modified Z30. Decide for yourself!
source:
Crackberry