Straight Path receives a $2.3 billion offer from mystery bidder, company owns spectrum related to 5G
0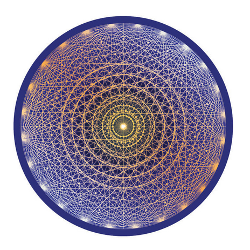 On the evening of April 7th, Straight Path was valued at $455 million dollars. On Monday morning, April 10th, AT&T announced that it would buy Straight Path Communications for $1.6 billion. The attraction? The company is one of the largest owners of 28 GHz and 39 GHz millimeter wave spectrum. These airwaves will be used by carriers building out their next-generation 5G network.
The day of AT&T's announcement, the stock soared from $36.48 to $89.75, still below AT&T's $95.63 per share offer. Two weeks later,
a mystery bidder (rumored to be Verizon) topped AT&T with a bid of $1.8 billion
for Straight Path. That deal worked out to a price of $104.64 a share. But on Wednesday, the mystery bidder revised its offer higher to $135.96 per share, or $2.3 billion.
While Verizon has not publicly confirmed that it is the mystery bidder, sources say that it was planning on topping AT&T's original offer. Still, it is not known for sure whether Big Red is the company that just raised its bid yesterday. Under the terms of AT&T's original signed deal, it now has three business days to put together a new deal for Straight Path that would top the proposal from the mystery bidder. If AT&T decides to walk away, it will receive a $38 million break up fee.
Straight Path is now trading at $164.72 which gives it a market value over $2 billion dollars. The value of the company has tripled in the last month. We don't know yet who will end up with Straight Path, but this M&A battle does indicate how valuable millimeter wave spectrum is to carriers right now.
source:
CNBC