Stop flicking through Tinder while at work – IBM says you are putting your company at risk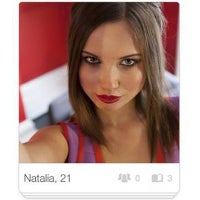 IBM security researchers took some of their time and analyzed 41 dating apps from Google's Play Store. According to the results, 26 of them were vulnerable to outside tampering, which could allow prying eyes to steal company data from users' smartphones, if they just so happen to be using said apps on a company-issued (or BYOD) handset. Additionally, apps with high vulnerabilities could even let ill-intending parties to control a phone's microphone and camera, allowing them to actually spy on users and their companies' corporate secrets. The names of the apps were not announced, though, IBM has contacted the developers and informed them of the vulnerabilities of their products.
Well, there you go – it turns out that there is something creepier than someone using social media and apps to stalk on other people – it's the fact that someone may be spying on you while you do your daily stalking. Yikes!
source:
Reuters