Steve Jobs was still working on TV after stepping down as CEO
14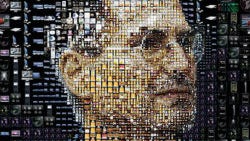 At this point, it's hard to say that Apple's work on TV is rumor anymore. Apple has been working for years to disrupt the TV industry, but hasn't been able to make the right deals to do so. A new report says that Steve Jobs even kept working on the TV project after he had stepped down as CEO of Apple, despite battling cancer.
According to Walt Mossberg, a tech journalist and long-time friend of Jobs, Steve Jobs could never let go of the dream of an Apple TV set. Mossberg said that Jobs called him the night Jobs announced he was stepping down as CEO and transferring control of the company to Tim Cook. Jobs claimed that he had figured out how to do the Apple TV properly and invited Mossberg to see it, unfortunately, Jobs had passed on within two months.
Apparently, Jobs planned to stay deeply involved with Apple after stepping down as CEO and focusing solely on the TV project. Mossberg said that Jobs implied he had figured out a way to offer a proper, integrated TV set from Apple and not just another Apple TV box that you can still find on the market now. But, whatever the vision may have been, the plans obviously fell apart without Jobs.
Of course, even if the product itself was figured out, the deals with TV networks and content providers would have been the bigger issue, and it's unclear if Jobs had made headway on those or not.