Steve Jobs wanted to create his own mobile carrier
64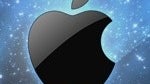 We all know that Steve Jobs loved to control Apple products from end to end, so it should come as no surprise that he wanted Apple to run its own mobile carrier and bypass the system overall. This news is according to John Stanton. Stanton is somewhat of a legend in the mobile world. He was the founder and CEO of Western Wireless, former CEO of VoiceStream Wireless (which became T-Mobile), and CTIA, and current chairman of venture capital firm Trilogy Partners. And, when Stanton was CEO of VoiceStream, the company invested in Danger, which went on to create the Sidekick, and had had developers spin off to create Android.
According to Stanton, he and Jobs spent a considerable amount of time between 2005 and 2007 discussing ideas for Apple to create its own wireless carrier. He said that Jobs "wanted to replace carriers" and that eventually Job's vision became to use unlicensed spectrum (WiFi spectrum) to create a mobile carrier. This way Apple would truly control everything from end to end, not to mention it would have been able to avoid the rash of problems users have had over the years with AT&T.
It's unclear how Apple could have built up a wireless carrier with enough coverage using WiFi in the US alone let alone globally in all of the regions the iPhone has been made available. Perhaps that logistical issue is what led Jobs to kill the idea in 2007. Of course, rumors still continue that Apple or Google may try to buy a carrier like Sprint or T-Mobile in order to disrupt the carrier model from the inside, but as yet, we're still at the mercy of companies like Big Red.