Steve Jobs is right, but Apple made a poor design decision
This article contains unofficial information.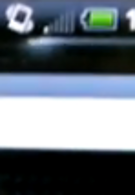 Apple CEO Steve Jobs is absolutely correct. All smartphones do have a weak spot that when covered could lead to a drop in signal strength and cause calls to drop. But it has been pointed out that the exec also has made a serious mistake. After he showed videos of the BlackBerry Bold 9700, HTC Droid Eris and Samsung Omnia losing signal strength after being held with the infamous "death-grip". Since the press conference, YouTube has been inundated with videos showing other handsets losing signal bars when held in the "death-grip". The problem is, none of those videos make any sense because not every handset has the antenna placed in the same location as the iPhone 4. So while a touch in the lower left corner does it for the Apple unit, the EVO 4G has its antenna placed on the top of the phone. And here, Ladies and Gentlemen, is where Mr. Jobs makes a faulty point. With the EVO 4G, you can hold it in the usual manner and not lose bars. Jobs didn't lie, because the handset-like any other-will lose bars if its weak area is touched, but most manufacturers have designed their handset so that the weakness is not exposed by merely holding the phone in the usual way. So to reiterate, all smartphones will lose bars if gripped tightly. But not all smartphones have their antenna located in the same spot as the iPhone 4 which means that most will allow you to hold them in the customary manner as tight as you want without a problem. What this means is that for Apple to eliminate the problem for good, future units will either need to have a coating around the offending gap in antennas, or the iPhone 4 will need to be redesigned to move the antennas so that the gap appears on a spot that is less likely to be squeezed. The rubber bumpers are a temporary solution which is why Consumer Reports remains unmoved by Apple's "generosity". Bottom line-HTC made a good design decision and Apple didn't. Simple enough.
Apple iPhone 4 Specifications
|
Review
HTC EVO 4G Specifications
|
Review
source:
AndroidGuys