Star Wars: Jedi Challenges AR experience hands-on
5
Stepping aside from the usual suspect of mobile devices we cover at IFA 2017, we stopped by the Lenovo booth to check out one new gadget that had a ton of people enjoying themselves. It's the Star Wars: Jedi Challenge AR experience, which leverages the power of your smartphone to deliver a Star Wars AR experience like no other! That's because you get to wield a powerful lightsaber and duel against enemies, all in full augmented reality glory.
Available this coming holiday season, sometime in the November time frame, Star Wars: Jedi Challenges is an AR bundle consisting of an AR headset, replica lightsaber, and a tracking beacon unit that's placed on the floor and used to calibrate the headset for AR. What's interesting, though, is that the headset is powered by a smartphone – either an Android or iPhone. We're told there are over a dozen handsets that are compatible to work with it, but in our hands-on time, we were dealing with an iPhone.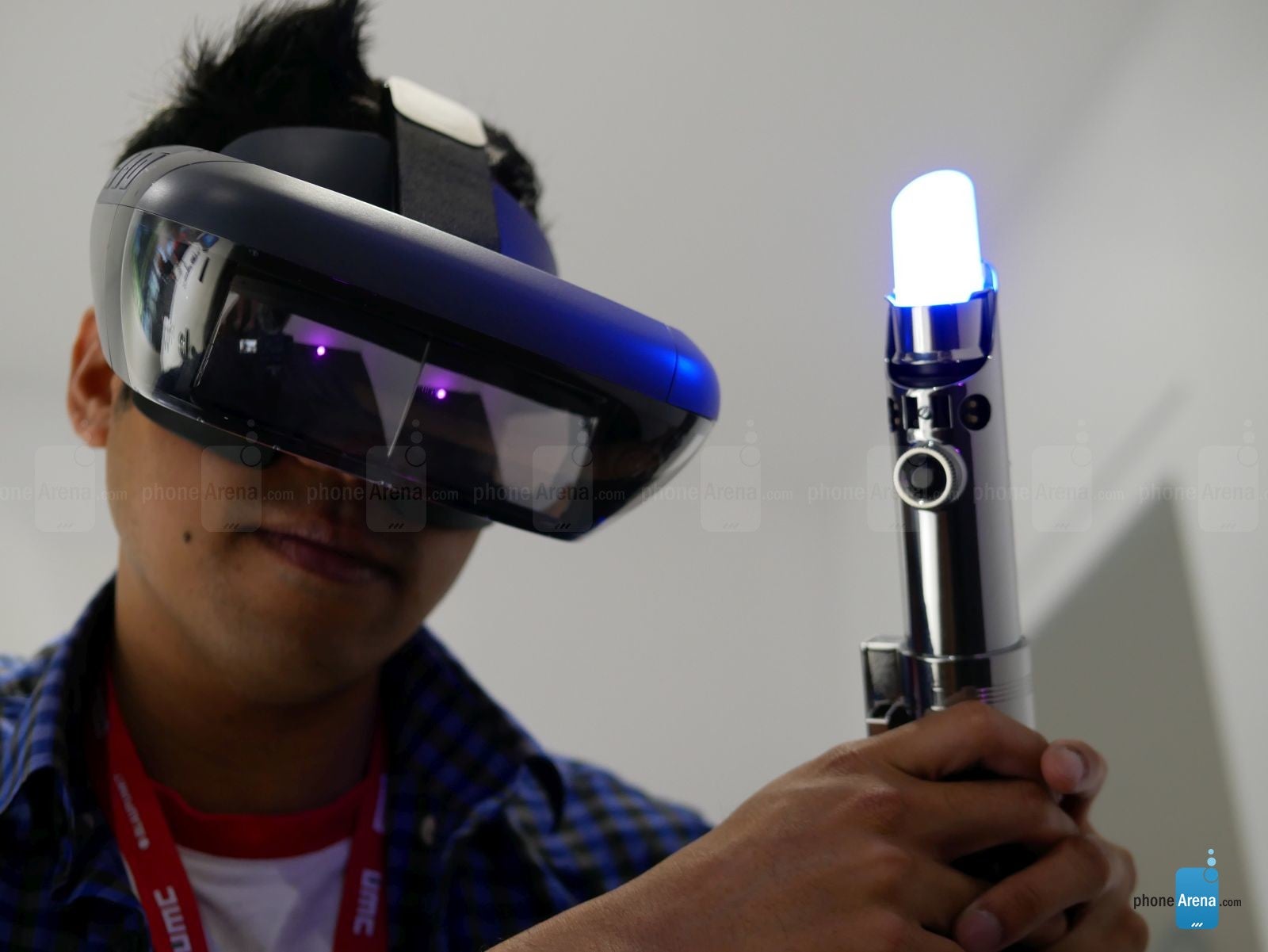 That smartphone is placed into this tray that adapts the different handsets to work with the AR headset. Speaking of the headset, it features two built-in fisheye sensors that provide inside-out positional tracking – so it's essentially an untethered experience, allowing it to be used in almost any area. Even though the fit of the headset is adjustable, it would've benefitted from having just a little bit more cushioning. In addition, the field of view is extremely narrow, making it somewhat challenging trying to visualize some of the lightsaber points that are used in the game.
Speaking of the game, we were dueling against Kylo Ren, who is visualized in full AR form. Using the lightsaber to attack him, as well as defensive moves that allow us to counter, we're impressed that the tracking of our movement and the responsiveness of the system allows for a seamless experience. You really get the feeling as though you're freely handling the lightsaber.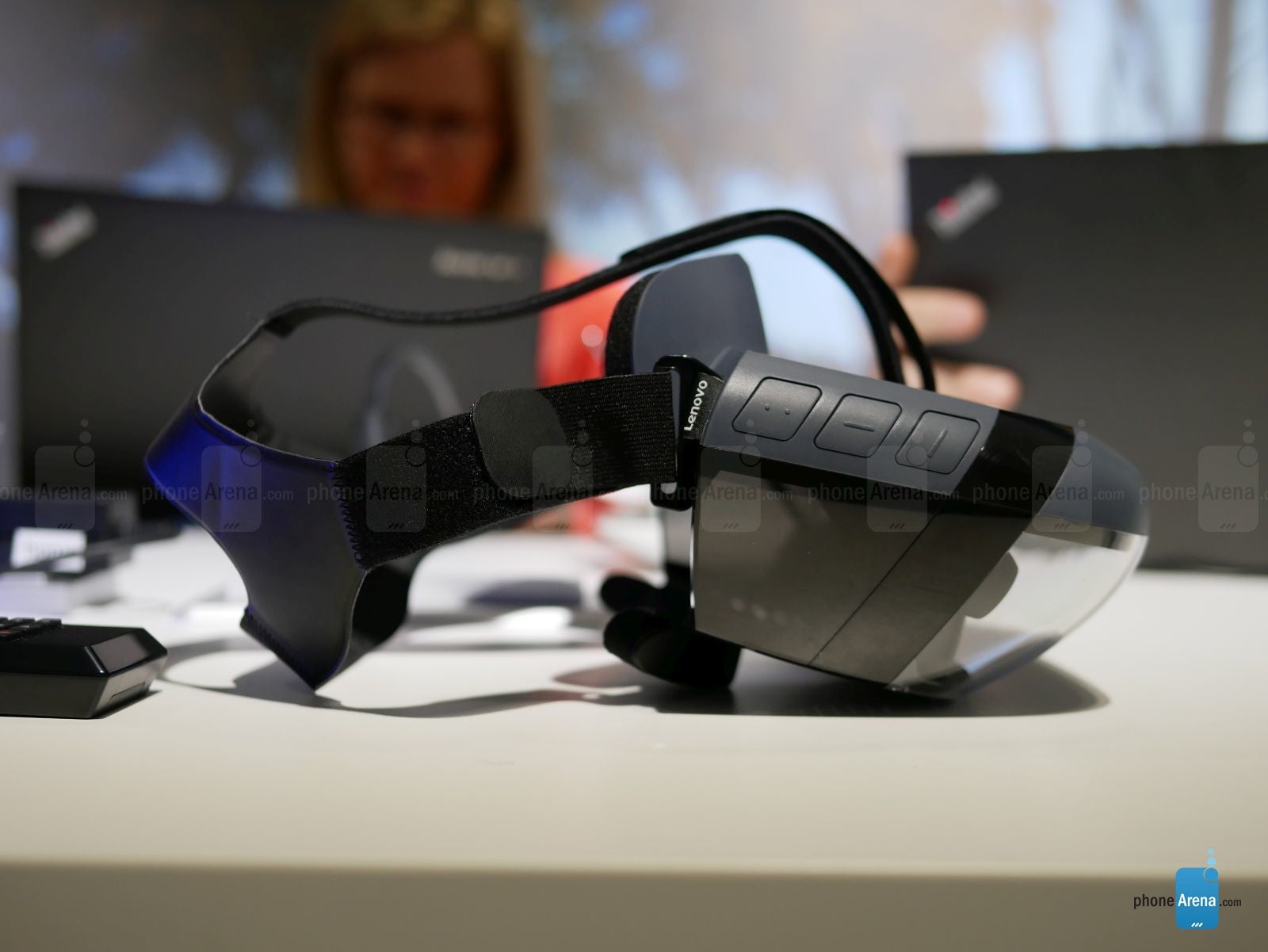 Diehard Star War fans are sure to gobble this one up when it goes on sale starting in November. This product and experience is a collaborative effort between Disney and Lenovo, and we got to say, there's going to be more to it than just this lightsaber dueling experience. In fact, two additional AR experiences will be included. For those interested in this bundle, you'll need to fork over $199.99 when it goes on sale this holiday season.