Square to add local recommendations to its mobile payment system
2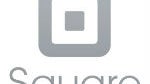 Being in the mobile payment market apparently didn't put Square up against enough competition. It looks like it wasn't enough to compete with PayPal, Google Wallet, PayAnywhere, GoPayment, Level Up, and the upcoming payment systems from Amazon, and ISIS. No sir, Square wanted more competition, so it has decided to go up against the likes of Foursquare, Facebook, Yelp, and Google in the world of local recommendations.
Last year, Square first started working towards this end by hiring Ajit Varma as the company's "Director of Discovery". Varma has been looking at the data Square has on hand, and he came to the conclusion that the company "can do something a lot better" than Yelp or Foursquare. The idea is that rather than relying on user reviews, Square can use the records of where people spend money and how often they visit a certain place to generate better recommendations. Square would also hold an advantage by being a payment system and having an easier path to offering ads and coupons to users.
Square still has a lot of work to do. It has grown considerably, tripling its user base in 2012 to now have over 3 million users, and 330,000 merchants accepting payments. Square has been working hard to build a more comprehensive merchant directory. Its directory offers merchants a free landing page for photos and contact information, a list items for sale, Twitter feeds, and offers for first-time visitors. The data from this page determines the merchant's ad ranking.
But, Square also has made partnerships with major credit cards and big name businesses like
Starbucks
, so the company definitely knows how to get things done. There is no timetable on when the recommendation engine would launch, but it could offer a pretty interesting alternative to the current set of recommendation services.