Spy Photos of the Moto W755, Nokia 2605 and 7205 for Verizon
5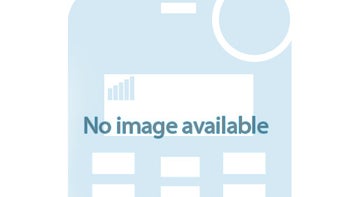 *UPDATE* : Nokia 2605, Nokia 7205 and Motorola W755 images removed per Nokia and Motorola request
We have received some information and several spy photos of the upcoming Motorola W755, Nokia 2605 and 7205 from
an "Unauthorized Agent".
He has informed us that Motorola is going to maintain the "W" prefix for all of its non-fashion phones (RAZR/RIZR family). The
W755
features 1x and EVDO for data transmition, a 1.3MP Camera, and a small External Display (same size as the K1m) with Touch-Sensitive buttons located around it for Music playback control, activating the Bluetooth, and changing the Volume settings between Vibrate and Medium-High.
The hinge is very similar to the LG VX8700 and the MicroSD card slot is located under the battery. Internal Memory is limited to
only 80MB. There are 5 Themes included: Classic and Youth (as on the Z6c), Personalizer, Messenger, and Vapor. The Messenger theme looks like the original Motorola 9-icon main menu layout. Bluetooth profiles include: Imaging, DUN, Handsfree Voice Gateway, OBEX File Transfer, OBEX Push, SPP. When using the OBEX File Transfer profile, you can see the same folders as the RIZR and RAZR2, but ringtones must be renamed to the
.qcp file extension before copying to phone. The data/charging port is miniUSB (like the Maxx Ve), not microUSB (like the V9m).
The
Nokia 2605
is a fairly small phone, about 20% shorter (when closed) than the Motorola V3c. It features only 1x for data, a limited VGA 640x480 Camera, and standard Bluetooth profiles, but the external display is larger than the W755. You will also have to get by with only 25MB of internal memory, since there isn't a MicroSD card slot.
Four Themes are included: Classic, Balloon, Bamboo, and Gumball. Unfortunately, changing the themes only appear to change the background colors of the menu, not the actual menu style. The data/charging port is microUSB.
The
Nokia 7205
is a step-up from the 2605. It is very slim (like the V3c) with both 1x and EVDO for data, a 2MP Camera, Standard Bluetooth profiles, and an vertical External Display (like on the LG VX8700 and Moto W385).
Internal memory is a larger 180MB, and there is also a MicroSD card slot. Unfortunately, the 7205 only comes with the Verizon "Classic" theme. Located in the Settings & Tools menu there is an option for "Blog Settings", but it is currently unclear how it works. The data/charging port is microUSB and there is a term "Nokia eco logic" imprinted on the back battery cover.
source: Thank you "Unauthorized Agent"