Sprint's new unlimited talk, text and data plan starts Friday, priced at $60
48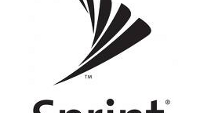 As rumored, Sprint has introduced a new unlimited talk, text and data plan that costs $60. The single-line offering is available for new and existing customers of the nation's third largest carrier. It also
trumps Verizon's new $60 single-line plan
. Big Red is offering unlimited talk, text and 2GB of data for the same price. T-Mobile also has an unlimited talk, text and data plan,
but at $80 a month
. The announcement comes on the heels of
new family shared data plans announced by Sprint on Wednesday
.
Sprint is limiting its new plan to those with a smartphone purchased off contract. That means that you must have purchased your current smartphone using the monthly installment plan offered by Sprint Easy Pay, or you paid the full retail price for the handset. Another option is to bring your own compatible device to the plan. And keep in mind that just because Sprint is promising you unlimited data, the carrier isn't promising you a specific data speed. In the fine print, Sprint says that it has the right to limit, vary or reduce the speed of a customer's data to "improve the data experience of other customers."
Sprint notes that according to the CTIA, 3.23 trillion MB of data was consumed in the U.S.last year. That is equivalent to 153 billion 5 minute cat videos on YouTube, or almost 54 billion hours of streaming music from Spotify. No matter what you use data for, it is somewhat comforting to know that no matter how many YouTube videos you watch, or seasons of
Breaking Bad
you revisit, you won't have to pay an overage charge for the consumption of data.
Sprint has lost quite a few customers thanks to problems it has had with its network service while building out its LTE pipeline. Will this plan help bring any of them back?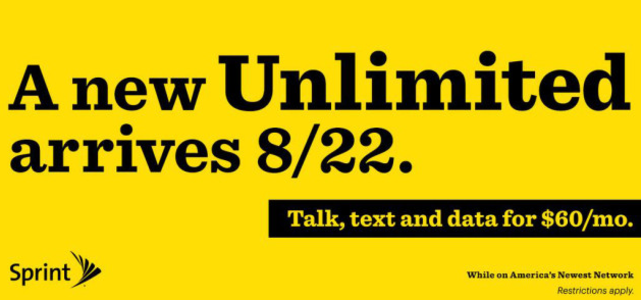 Sprint's new $60 unlimited plan starts tomorrow
source: Sprint