Sprint unveils new family share plans
58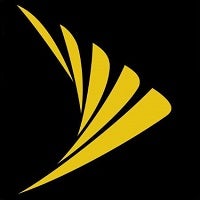 In the first of
three major initiatives
that Sprint's new CEO wants to implement, new rate plans are on the table from what is currently the United States' third largest carrier.
Dubbing the occasion as a "new day for data for American consumers," Sprint has a new shared data scheme designed to attract families, offering up to 20GB of shared data for $100 per month. The plans will be available beginning August 22nd. The 20GB for $100 is a promotional price, and will be available until September 30th.
The structure of the plans are pretty much a clone of the rates offered by AT&T and Verizon, but the data buckets are much larger. There is also a promotion that will be in place that adds even more data to the scheme.
First, the basics. The new plans are called Sprint Family Share Pack. The standard pricing set-up offers unlimited talk and text along with a monthly allotment of data. Each phone attached to the plan then has a tiered access price which changes based on whether or not the device is on-contract or not, as well as how much data is being bought.
If you buy your phone on a subsidized two-year agreement, the monthly access per phone is $40 per-month. In terms of the amount of data you get for the money, Sprint is certainly being a lot more aggressive than AT&T and Verizon. That the new plans being introduced are aimed directly at those that have more than one line. The Sprint Family Share Pack will accommodate up to 10 lines.
For those enticed by the pricing, Sprint has a limited-time promotion for you. Sprint will pay your early termination fees, up to $350 via a Prepaid Visa Card. Also, those that make the switch will get extra data. For those that buy the $100-20GB plan, each line on the account will get an extra 2GB per line. That means a 4-line account could have access to a total of 28GB of data, and a 10-line account will have 40GB. That bonus data will be on tap through 2015. The promotion also includes waiving the handset access charges for a limited time too, so you could conceivably have up to 10 devices on the 20GB and higher plans, and pay only for the data. That is a pretty good deal. To take advantage of the promotion, all the devices on the plan need to be purchased using Sprint Easy Pay (the installment plan).
For those that are individuals, do not feel left out. Sprint has promised another announcement later this week on new plans for individual accounts. "We want customers to think twice before choosing another wireless carrier," Marcelo Claure, Sprint CEO.
source:
Sprint
It's a New Day for Data for American Consumers

Sprint Doubles the Data

Sprint introduces new shared data plans that offer double the high-speed data at the same or lower price as compared to AT&T, T-Mobile and Verizon Wireless

For a Family up to 10 lines, get 20GB of Shared Data and Unlimited Talk & Text for only $100 a month

It really doesn't matter if your family is 3, 5, or 10 people, you will get at least 20GB of shared data and your monthly charge will be $100

OVERLAND PARK, Kan. (BUSINESS WIRE), August 18, 2014 - It's a new day for data in the wireless industry as Sprint (NYSE: S) announces the Sprint Family Share Pack – a new shared-data plan that offers double the high-speed data at a lower price than AT&T and Verizon Wireless.

Consumers today are using wireless data at an exponentially increasing pace and expect data to be a part of their lives – whether they are using Facetime, connecting with friends on Facebook, uploading pictures on Instagram, or sharing them on Snapchat. Wireless customers, however, are frustrated by low data allowances with immediate data overages and complicated monthly bills. Now after rolling out its network improvements, Sprint can end these frustrations and provide the best value for consumers with the introduction of the Sprint Family Share Pack.

The Sprint Family Share Pack, offering double the high-speed shareable data1 for smartphones, basic phones, tablets and mobile broadband devices, will be available starting Aug. 22. For example you can get four lines and 20GB of data for $160 compared to 10GB of data for the same price from AT&T or Verizon.

But wait, there's more. To kick off Sprint's "new day for data" campaign, Sprint is offering a limited-time promotion for the Sprint Family Share Pack: For a family with up to 10 lines, get 20GB of Shared Data and Unlimited Talk & Text for only $100 a month through 20152 – and, as an added bonus, customers will get an additional 2GB per line for up to 10 lines. For a family of four, that's a savings of $60 per month better than AT&T's and Verizon's current pricing through 2015; double the data of Verizon; and more than double the high-speed data of AT&T and T-Mobile.

"Sprint is offering the best value to data-hungry consumers. Period," said Marcelo Claure, Sprint CEO. "We are doubling the high-speed wireless data because today's customers rely so much on their smartphones and tablets. We make it simple and easy for wireless consumers to get the data they need at affordable prices to make their lives easier, more productive and enjoyable. We are so certain that this is the best value on wireless today that for any customer who wants to switch to our new Sprint Family Share Pack, we will reimburse them for the cost to end their contract with another carrier."

Sprint Family Share Pack – How it Works

Sprint is changing the wireless industry with this plan that provides consumers value and flexibility, plus unlimited talk and text.

Customers can build their own plan in three easy steps as shown below. First, choose the data allowance. Second, add up to 10 lines of data access with unlimited talk and text while on the Sprint Network. Third, include your tablet devices for $10 per month per line and mobile broadband devices for $20 per month per line. There is no early termination fee and no annual service contract with non-discounted phones.

Limited-time Promotion for Customers Switching to Sprint Family Share Pack

In addition, for a limited time, for customers who bring their number and activate on the Sprint Family Share Pack, Sprint will buy out their families' contracts with a Visa Prepaid Card worth up to $350 2. This switching offer will be available at Sprint stores and Sprint Telesales.

With the limited-time promotion, Sprint is waiving the data access charge for handsets, tablets and mobile broadband devices on 20GB or higher data allowances for up to 10 lines. To qualify for the offer customers must switch their number from another carrier to Sprint. All devices must be purchased through Sprint Easy Pay.

The Sprint Share Pack gives wireless customers a good reason to come to Sprint, but the company is not done making bold moves, Claure said.

"Simply put, we are offering the best deal on shared data," Claure said. "We have more news coming later this week about plans for individuals. We want customers to think twice before choosing another wireless carrier."

America's Newest Network

The Sprint Family Share Pack comes as Sprint already has built its 4G LTE network to serve more than 255 million people, with more on the way.

"Customers are seeking a strong network experience, and at a good value," said Rich Karpinski, Principal Analyst at 451 Research. "The price and amount of sharable data associated with this new Sprint offering plays to that next wave of mobile demand."

In addition to Sprint's all new 3G network and its 4G LTE network, Sprint is deploying Sprint Spark, a technology offering turbo data speeds and designed to support a new generation of online gaming, virtual reality, advanced cloud services and other applications requiring very high bandwidth.

Available today in 27 markets across the country, Sprint Spark is an enhanced LTE service that's built for data and designed to deliver average wireless speeds of 6-15Mbps and peak wireless speeds of 50-60Mbps today on capable devices, with increasing speed potential over time. Sprint plans to reach 100 million Americans by year-end with the service.