Sprint's Unlimited Freedom aims to take on T-Mobile One
11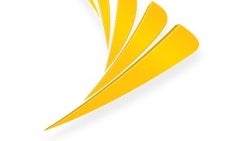 Yesterday,
T-Mobile announced T-Mobile One
- the 12th iteration of the company's Un-carrier movement.T-Mobile One is the company's push to get away from the traditional use of data plans, and One will be the single plan T-Mobile will offer to their customers starting on September 6th. T-Mobile One includes unlimited talk, text, and data for just $70, with the second line going down to $50. So, for just $120/month, two people are able to get unlimited everything from Big Magenta.
This certainly caused for a bit of commotion, and Sprint was right on the heels of T-Mobile to counter with a similar plan of their own - Unlimited Freedom.
Unlimited Freedom will be available to customers beginning today (August 19th), and also includes unlimited talk, text, and data. Sprint does mention that Unlimited Freedom includes "optimized streaming video, gaming and music". Although the company didn't go into too many details as to what this actually consists of, we're assuming that it's similar to the way T-Mobile throttles video streaming content to a resolution of 480p with T-Mobile One.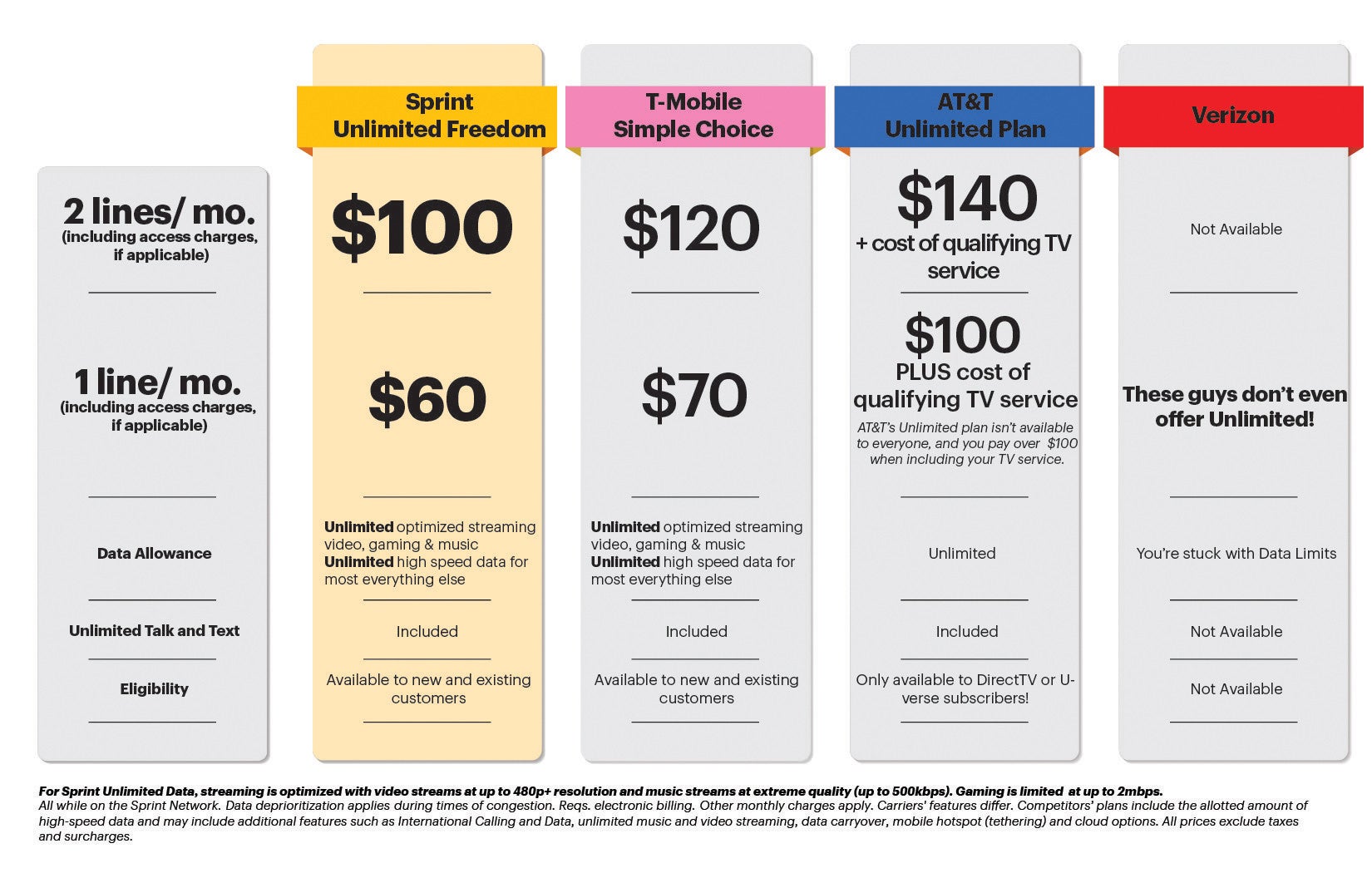 While all of this sounds incredibly similar, here's where Sprint tries to differentiate themselves. Unlimited Freedom starts out at $60/line, and the second line goes down to just $40. So, for those of you keeping track at home, that's $10 less per month for one line and $20 less per month for two lines.
With price being the only real difference between the two, the final decision will ultimately come down to which network performs better in your area. And, if you happen to be a spot that gets solid coverage from both Sprint and T-Mobile, Unlimited Freedom might just convince you to hold off from signing up with T-Mobile One.
We certainly don't expect T-Mobile to take this new move on Sprint's end without any sort of reaction, so we're excited to see what happens next. The US carrier landscape seems to be changing non-stop, and these radical shifts don't seem to be stopping any time soon.