Sprint to kill its Premier Program
31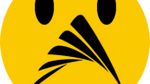 Sprint has decided to shut down its Premier Program, which gives customers perks like discounts and early upgrades. It seems that there just weren't enough people using the program to necessitate keeping it around. Sprint is trying to highlight its other benefits like its smartphone selection and unlimited plan as being the reasons to choose, rather than the Premier Program.
The program will be closing for new members as of now, but there is a fairly complicated rolling expiration of benefits for those already in the program. This means that Gold and Silver members have until the end of this year to use benefits for: Complementary Plan Checkup, Accessory Discount, Anniversary Gift, Just Because Extras, First to buy occasions, and the Premier online community.
Benefits as far as the annual upgrade will last longer, but are a bit harder to break down, so we'd suggest just heading to the FAQ for the details.