Sprint to give up to $650 in cash and credit to those who switch from another carrier
30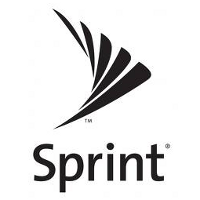 Taking a page from T-Mobile's book, Sprint announced on Friday that it is giving a Framily Switching Bonus of up to $650 per subscriber, to those switching to Sprint's Framily Plan from another carrier. For a limited time only, the nation's third largest carrier will pay $300 to those bringing their number over from another mobile operator. That money is a credit that can be used to purchase a new phone that connects to the Sprint network. In addition, Sprint will reimburse those who switch for the costs of leaving their current mobile operator, by giving them a Visa prepaid card worth up to $350.
The $300 credit is given to the new Sprint customer at the time of the initial transaction. 10 to 12 weeks after that, customers send to Sprint the final bill from their previous carrier. This will contain the Early Termination Fee, which will be reimbursed to new customers in good standing, in the form of the Visa prepaid card. Sprint will reimburse the new customer as much as $350 for the ETF. Those who did not break a contract to leave their previous carrier, will be reimbursed for any equipment installment payments remaining, up to $350.
"At Sprint, we believe in 'Happy Connecting' through the value of a Sprint Framily Plan. We are seeing great momentum with the Sprint Framily plan, and we want to make it as easy as possible for customers to join our Framily."
-Jeff Hallock, CMO, Sprint
Under its Framily plan, Sprint offers unlimited talk, text and 1GB of data for $55. With the plan, up to 10 people can get together to subscribe. For each person that signs up, $5 is taken off the price for each member of the group, with a maximum discount of $30 for each person. Framily members can pay $20 more per month for unlimited data, and will get a new phone every year.
source: Sprint