Sprint subscribers turn to cellular from Wi-Fi
5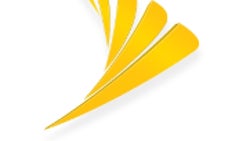 Data firm Strategy Analytics has combined with consulting and engineering company P3 to track the preferences of wireless customers belonging to companies like Verizon, T-Mobile AT&T and Sprint. Based on the latest numbers, Sprint customers are moving away from using Wi-Fi for their app sessions, and are moving toward the use of Wi-Fi. As P3 pointed out in its report, Sprint subscribers "show a massive shift in app sessions to cellular from Wi-Fi. This may be attributed to the introduction of Sprint's unlimited data plans."
The shift is easily discerned in the numbers released by P3 and Strategy Analytics. For the fourth quarter of 2016, the average Sprint customer used 101MB per day of cellular service. During the the first three quarters of 2016, that figure was 89MB on an average day. Wi-Fi use by Sprint customers declined from an average of 168MB per day during the first three quarters of 2016, to 155MB a day in Q4.
Sprint's cellular networks received a shot in the arm from the wireless operator's
Unlimited Freedom
. For $60 a month, a single subscriber gets unlimited everything. A second line is available for $40 a month. For those who aren't happy receiving streaming video at DVD quality resolution (480p),
Unlimited Freedom Premium
is available for $80 a month for the first line. Two lines cost $140 a month, and video is streamed at 1080p. HD music is streamed at up to 1.5 Mbps, and gaming is streamed at up to 8 Mbps.
source:
FierceWireless