Sprint reports 2Q numbers: better, but still bad.
68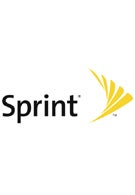 Sprint announced second quarter numbers, and once again they lost customers at a rapid rate. Post-paid losses were 776k, and overall losses were 901k, which is a bit better than their
1.09M loss in Q1
. However, not all is bad and it appears that initiatives of new CEO Dan Hesse are working. He has spearheaded a company-wide focus on customer service and retention, and churn dropped a staggering 45 base points, from 2.45% in 1Q to just below 2% in 2Q, the largest such drop by any wireless company since 2004. ARPU is still comparatively high at $56, and even with all the losses Sprint still serves nearly 52M customers. Record sales of the
surprisingly great Instinct
along with their recent
Diamond coup
indicate that Sprint is dedicated to bringing their customers the best handsets, and when you make your customers happy and provide them with world-class products others will come. The night is always darkest before the dawn, and if you look closely there is some light breaking over the horizon.
source:
Sprint