Sprint ready with the first quarter results, best net subscriber additions in five years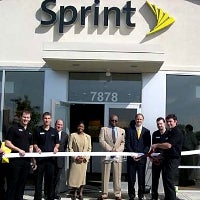 Sprint today broke the news that the carrier has achieved its
best number for wireless net subscriber additions in five years
, 1.1 million new customers.
The number was achieved by the best ever prepaid net subscriber additions of 846 000, and net contract subscribers of 310 000 for the first quarter of 2011. This has been accompanied by the
best ever postpaid churn of 1.81 percent
, and the lowest prepaid churn of 4.36 percent in over five years.
Net operating revenue has been $8.3 billion, a 3 percent increase from Q1 2010, and operating income of $259 million; net loss for the company was $439 million.
"
With net subscriber additions of 1.1 million, best ever postpaid churn and growing net operating revenues, Sprint maintained the momentum we had exiting 2010. We've added two million wireless subscribers over the past two quarters. In spite of Verizon's iPhone launch and aggressive competitive responses to it, our simple and unlimited plans, 4G leadership, strong customer service, and successful multi-brand strategy drove solid Sprint performance for the quarter.
", sings CEO Dan Hesse.
We are wondering how the introduction of the
HTC EVO 3D
will reflect on Sprint's quarterly results - it's a pretty unique handset that is sure to attract a lot of attention.
source: Sprint