Sprint may 'dramatically boost' LTE Plus capacity and coverage in the US
14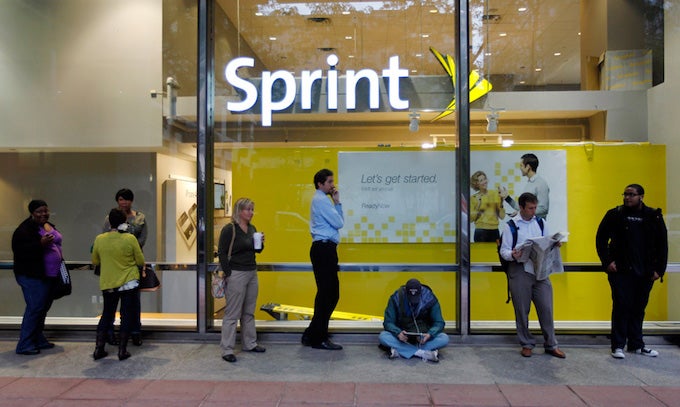 LTE Plus speeds on Sprint may not be too far from a sizeable buff up, as the company recently field-tested a new technology in the city of Suwon, South Korea, in a joint effort with Samsung. The Massive MIMO (multiple input, multiple output) tech, which was the subject matter of the test, has potential to bring Sprint customers in the US better coverage and mobile Internet capabilities.
Massive MIMO is used in a variety of communication technologies, from Wi-Fi to 4G bands, and vastly increases the capacity of a wireless connection. In a wireless network, data is exchanged between receivers (or nodes) that use a given spectrum of radio waves. What Massive MIMO does is that it allows more than one data signal to be transmitted and received between nodes simultaneously over the same radio channel. It also allows beamforming, which enhances one or a few data signals.
During the tests, Samsung's hardware, which was used for the entire operation, recorded peak speeds of 330 Mbps per channel, using a 20MHz channel of 2.5GHZ spectrum. The test means that Sprint customers in the US may soon benefit from much faster mobile Internet and, according to Sprint's news release, allow the company to offer them Gigabit LTE service.
"The testing in South Korea is an important step towards deploying Massive MIMO in our U.S. network where it will be a key element of LTE Plus as well as 5G," said Günther Ottendorfer, Chief Operating Officer – Technology, at Sprint.
Sprint has already installed 8T8R (8 transmit, 8 receive) radios across its US grid and conducted the joint test with Samsung, in order to compare how both technologies performed in real-life. It has now announced that it plans to deploy Massive MIMO antennas in cities all over the country that would boost its 2.5GHz spectrum by up to eight times.
Should Sprint implement Massive MIMO in the US, customers would also get much better connection quality in areas where traffic is high, which would certainly be welcomed by many urbanites across the country.
source:
Sprint