Sprint loses 360,000 customers in third quarter, reports operating loss of $398 million
89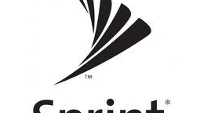 On Wednesday, the nation's third largest carrier, Sprint, released its third quarter earnings report. Despite record postpaid service revenue of $5.8 billion for the period, and record postpaid ARPU of $64.28, the mobile operator reported an operating loss of $398 million for the third quarter. Net income totaled $383 million. 360,000 subscribers fled the carrier even though it added 84,000 prepaid subscribers and 181,000 wholesale customers.
Sprint subscribers are favoring smartphones as a record 92% of postpaid handset sales were for the intelligent phones. The carrier also continues to rollout its 4G LTE coverage and is on track to hit 200 million POPs before the end of the year. Sprint expects to report earnings before interest and taxes (EBITDA) of $5.1 billion to $5.3 billion for 2013. For the third quarter,EBITDA was $1.34 billion.
Because
78% of the company was acquired by Japan's SoftBank
, financial results include the period prior to the acquisition's closing, which includes July 1st through July 10th, and the period following the closing which is the three months ended September 30th. The results for each period were combined for the report.
"During the third quarter Sprint platform postpaid service revenue and ARPU once again hit record levels and we continue to make great strides in our 4G LTE rollout. We expect our network investments will bring customers greater speeds and capacity and, when combined with our unique unlimited for life offers, will improve our competitive positioning."
-Dan Hesse, CEO, Sprint
source: Sprint