Sprint juggling many balls in the air
This article contains unofficial information.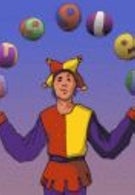 During a live chat, Sprint executive David Owens had some news yesterday for customers of the pin-dropping network. First, the exec said that Sprint will be launching many BlackBerry and HTC phones next year. The handsets made by the latter company will be powered by the Android OS. As for phones coming from RIM, you can expect Sprint to offer a Wi-Fi enabled version of the BlackBerry Tour (possibly the device we have already
showed you
, code-named the Essex) and other 'Berry models with Wi-Fi will be coming. Testing is going on for the Windows Mobile 6.5 update for the Touch Pro2 and other Windows Mobile phones. Sprint expects to have the upgrade ready by early 2010. From now on, phones that require the Everything plans-like smartphones-will not be allowed to be used for tethering. Owens said that WiMAX phones should be out next year and he also had some info on Sprint's Android devices. He said an upgrade to is coming for the HTC Hero and the Samsung Moment. Whether the upgrade will be for Android 1.6 or 2.0 was not mentioned, but as we recently
reported
, HTC is looking to upgrade the Hero to 2.0. While it probably won't happen in 2009, combination CDMA/GSM Android handsets are in the works. The executive said that prices for Android phones will start coming down as "volume builds across the industry" and that Sprint is considering releasing an Android handset with a Mi-Fi router built in.
It is all a lot of news to digest. If you are a Sprint customer, at least you know that your carrier is not just standing still and is trying to make the experience of being a Sprint customer a better one.
source:
Gearlog