Sprint is talking to Samsung about an exchange program for the replacement Galaxy Note 7 units?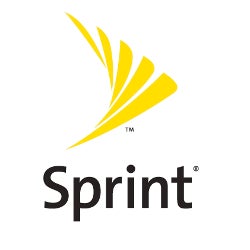 There are some
Samsung Galaxy Note 7
owners who still aren't feeling quite secure about the device even though they have received the so-called "safe" model with the new battery inside. Considering that one of the "safe" variants of the phablet reportedly
exploded inside an airliner that passengers were boarding
, we can't blame owners of the device for being concerned every time that they turn the unit on.
The CPSC,
which brokered the original Galaxy Note 7 recall
with Samsung last month, is looking into Wednesday's incident on the Southwest Airlines plane. The agency says that it is "moving expeditiously to investigate" the replacement units to see if there is a problem with them. All of this has to be making owners of the Galaxy Note 7 nervous.
According to a report published on Thursday, Sprint is said to be working with Samsung on a plan that will satisfy those worried about their Samsung Galaxy Note 7 replacement unit. The report says that while the CPSC is investigating what happened on the plane Wednesday, a Sprint customer with the replacement Galaxy Note 7 will be able to exchange it for any phone inside a Sprint store.
Whatever the CPSC decides is going to be big news. You can probably imagine what will happen if Samsung is forced to recall the Galaxy Note 7 for a second time. Meanwhile, if you're a Sprint subscriber with the "safe" version of the device and would like to wash your hands of it once and for all, you can do so with no questions asked while the CPSC handles its investigation. T-Mobile is telling its customers to use its existing remorse program if they want to get rid of the new Samsung Galaxy Note 7. AT&T and Verizon have yet to comment.
"If a Sprint customer with a replacement Note 7 has any concerns regarding their device, we will exchange it for any other device at any Sprint retail store during the investigation window."-Sprint representative
Keep in mind that Sprint has yet to make any announcement about this new exchange program.
source:
Recode