Sprint is keeping a watchful eye out on tiered pricing trends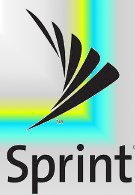 Of all the major carriers in the US, Sprint's attitude toward the pricing structure of their plans have remained relatively unchanged. In light of both AT&T and Verizon making some changes over the course of the last couple of years, Sprint is still touting how they are a value based company that is looking to give customers the most out of their money.
However, Sprint CEO Dan Hesse said that they are "watching very closely" about the competition; specifically the trends on their tiered pricing structure. Still, customers don't need to be too concerned right now because the CEO reiterated that there are no immediate plans to change the way they are charging their customers in regards to wireless data.
Furthermore, Hesse said, "We're not ruling out metered pricing. Tiered pricing is something we look at. But customers really do value simplicity." Regardless, Sprint customers can sleep for now knowing that they still have an unlimited data plan available to them.
source:
Wall Street Journal