Sprint holds the line on ETF charges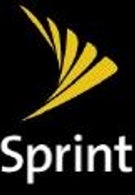 In a short tweet, Sprint has told the world that it will not follow Verizon and raise it's ETF. As previously reported, Verizon, the nation's larget cellular operator, has decided to double it's ETF to $350 in an attempt to prevent customers from using BOGO promotions to profit off the company. For example, in the current Big Red promotion, a person can buy one BlackBerry Storm2 and get a second one free. The free phone is then put on sale at eBay and the line for it is canceled. By raising the ETF, Verizon hopes to remove the incentive to do this and protect itself from money it loses when it essentially is giving away a new model phone for free.
Sprint's ETF is $200 which is applied to an account that is canceled prior to the end of the one or two year contract that the customer signed. On contracts signed after November 2, 2008, the pin-dropping network reduces the ETF $10 every month starting with the fifth month, until it drops down to the $50 minimum. On contracts signed before that date, the ETF remains at $200 until the terms of the contract signed are completed.
source:
Sprint