Sprint gets the green light from SoftBank to proceed with large-scale network densification
8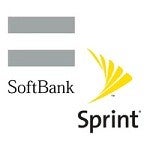 Sprint owns huge portions of spectrum compared to the other national carriers in the United States, however, many of those licenses are in higher frequencies, like much of its 2.5GHz properties from the now
defunct Clearwire
operations
Some of that spectrum has been converted from the WiMAX standard to LTE, and now covers roughly 125 million people with TD-LTE service.
Higher frequencies can manage huge amounts of bandwidth at very high speeds, but the propagation of the signals are not very efficient since the higher the frequency, the less likely it can penetrate buildings, or travel long distances without huge amounts of power.
One way to overcome those obstacles is to increase the density of cell sites on the network. Sprint is
already building out capacity
through existing projects in more rural parts of the country. It has had plans to adding thousands of sites to its network as well, and now it appears it has been given the go-ahead by parent company, SoftBank.
This "Next Generation Network" initiative will ultimately ensure ubiquitous Voice-over-LTE service, and will incorporate Wi-Fi as a key component of the strategy. Sprint has not offered firm number as to how many sites will be built, but it will certainly include a series of micro and macro cells. The carrier has also declined to mention the cost of the project, but it is already reviewing proposals from vendors that responded to an RFP. With so much higher-band spectrum available, the densification plan is as much about performance as it is about coverage.
How long will this densification plan take? Likely the better part of the next two years.
source:
FierceWireless