Sprint fires four, merges some enterprise and consumer operations
12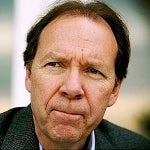 Last year ended with
Sprint CEO Dan Hesse in better spirits
. After all, his constant media attacks on the proposed $39 billion buyout of T-Mobile by AT&T resulted in the latter pulling out of the deal. And 2012 will be the carrier's first full year with the
Apple iPhone 4S
in its lineup. Looking inward, Hesse came to the conclusion that some changes were necessary at the nation's third largest carrier.
In a note to employees the CEO told his company that Sprint will be combining the sales and marketing teams for
enterprise and consumer businesses
into one group. According to
Reuters
, this is being done to streamline the company. A copy of the memo obtained by the news agency quotes Hesse as saying that there are really no longer any lines separating consumers and businesses and with the company investing in Network Vision and the Apple iPhone, Sprint needs to
find ways to cut back on spending
. As a result, Hesse says that it makes more business sense to merge both the enterprise and consumer units into one organization which will allow the company to eliminate duplicate jobs.
The combined marketing for enterprise and consumers will be headed by Bill Malloy, currently the carrier's chief marketing officer.
Paget Alves, head of Sprint's business operations, will be in charge of business and consumer sales.
Meanwhile,
four executives have received their pink slip.
Gone from Sprint are Bob Johnson, president of the consumer services group,integrated services group, Danny Bowman, the president of its integrated solutions group, Chris Rogers, senior vice president of its corporate development and spectrum, and John Carney, the senior vice president of consumer marketing.
Sprint spokesman
Scott Sloat said that more changes are coming although the shuffling is not part of an upcoming round of layoffs at the carrier.
source:
Reuters