Sprint and T-Mobile expand their so-called "4G" networks to more cities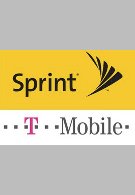 Sprint and T-Mobile both announced where have their "4G" networks been expanding while you were sleeping. Sprint's WiMAX service, which so far only two of its smartphones - the
HTC EVO 4G
and the
Samsung EPIC 4G
- can take advantage of, is now covering Boston, Daytona Beach, Fla., and Providence, R.I.
T-Mobile's HSPA+ has blanketed quite a bit more areas, and its advantage is that about 15 existing 3G devices on the network will boast increased download speeds until the first fully HSPA+ capable smartphone, the
G2
, hits the shelves later this month. T-Mobile's extended coverage now reaches Boston, Mass.; Erie, Penn.; Fresno, Palm Springs and San Diego, Calif.; Miami, Fla.; Richmond, Va.; Spokane, Wash.; and Topeka, Kan.
The current theoretical limit for the HSPA+ network is 21Mbps, but in the press release T-Mobile's Chief Network Officer Neville Ray claims doubling those theoretical speeds to 42Mbps in 2011, and reaching 200 million people coverage by the end of 2010.
Not bad, T-Mobile, now we can't wait to get a hold on that G2 to do some real world speed testing!
T-Mobile G2 Preliminary Specifications
source: Sprint & T-Mobile