Sprint and Foxconn both finish in the top ten of "America's Most Hated Companies"
10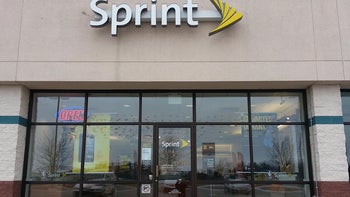 A recently published list revealing the twenty most hated companies in America, finds two firms dealing with the wireless industry inside the top 10.. At number 7, is Sprint. 44% of the customers polled by Zogby claimed to have a negative experience with the nation's fourth largest carrier. Apparently, offering unlimited service at a lower price than the three other majors doesn't count for much when your wireless service lags behind them.
According to RootMetrics, Sprint was last among its peers (Verizon, T-Mobile and AT&T) in network speed, and second to last in calling, texting, and overall reliability. Just the other day, CEO Marcelo Claure spoke of
the great future that Sprint and its customers will enjoy once coast-to-coast mobile 5G launches
in the first half of 2019. But the executive also mentioned something that Sprint subscribers won't be too happy about; with the new, faster network will come new, higher prices.
One rung above Sprint at number 6 is Foxconn. While most Americans are unfamiliar with the company, tech fans know that it is a contract manufacturer that assembles many of the devices used today. That includes the Apple iPhone. The beef with Foxconn has to do with the way that they treat their employees. Poor working and living conditions, combined with low wages, have led more than one worker to commit suicide. Instead of improving things for those working on the assembly line, the company added a safety net to prevent employees from jumping out of a window to kill themselves.
Foxconn also is looking to build a plant in Wisconsin
and is being sued by homeowners in the state. The company will have to uproot several families in the area of Wisconsin where it plans on building its complex. It also will cost taxpayers in "America's Dairyland" $4.5 billion in road improvements and tax incentives for the privilege of hosting Foxconn's first stateside facility.
We're sure that many of you disagree with the inclusion of Sprint and Foxconn on this list, and many of you probably have other firms that you feel should be included that were missing from the list. According to 24/7 Wall St., the results are based on a review of metrics on customer service, employee satisfaction, and financial performance. In addition, consumer surveys from sources like the American Customer Satisfaction Index (ACSI) were employed, as was a poll taken by a partnership between Zogby Analytics and 24/7 Wall St. Worker opinion scores found on Glassdoor were also referenced, as were current events that might have influenced how the American public views a company.
source:
24/7WallSt.
via
AndroidAuthority