Sprint adds new cities to its WiMAX network
18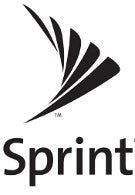 Sprint chugs along with its we-call-it-4G-you-call-it-WiMAX coverage by adding Modesto and Stockton, CA, Jacksonville, FL, Wilmington, DE and Grand Rapids, MI to the portfolio. With these additional areas Spint is now blanketing the following cities :
"
California - Merced, Modesto, Stockton and Visalia; Delaware - Wilmington; Florida - Jacksonville; Georgia - Atlanta and Milledgeville; Hawaii - Honolulu and Maui; Idaho - Boise; Illinois - Chicago; Maryland - Baltimore; Michigan - Grand Rapids; Missouri - Kansas City and St. Louis; New York - Rochester and Syracuse; Nevada - Las Vegas; North Carolina - Charlotte, Greensboro (along with High Point and Winston-Salem), Raleigh (along with Cary, Chapel Hill and Durham); Oregon - Eugene, Portland and Salem; Pennsylvania - Harrisburg, Lancaster, Philadelphia, Reading and York; Texas - Abilene, Amarillo, Austin, Corpus Christi, Dallas/Fort Worth, Houston, Killeen/Temple, Lubbock, Midland/Odessa, San Antonio, Waco and Wichita Falls; Utah - Salt Lake City; Virginia - Richmond; Washington - Bellingham, Seattle, Tri-Cities and Yakima.
"
If you live in one of those zip codes, and happen to have a Sprint WiMAX device, do tell what actual download/upload speeds trickle down to your gizmo.
source:
Sprint