Sprint adds LTE to 20 markets and launches Sprint Spark in 4 more locations
38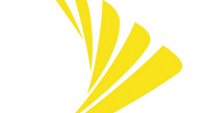 Amid talk from Strategy Analytics that predicts that
Sprint will be the "King of data speed,"
the nation's third largest carrier has added LTE connectivity to 20 new markets. These new locations include Bakersfield, Calif., Lancaster, Pa., Omaha, Neb., Shawnee, Okla., Mason City, Iowa, Peoria, Ill., Trenton/Ewing, N.J., El Centro, Calif., Myrtle Beach, S.C., Provo/Orem, Utah, Visalia/Porterville, Calif., Hot Springs, Ark. Nogales, Ariz., Sarasota/Bradenton, Fla., Willimantic, Conn., Kenosha, Wis., Bridgeport/Stamford/Norwalk, Conn., Ocean City, N.J., Scranton/Wilkes-Barre, Pa.. and Zanesville, Ohio. 402 cities currently support the carrier's 4G LTE service.
By mid-year, Sprint hopes to have 250 million people covered with its 4G LTE signal. Sprint also announced that its HD Voice is now available in Provo, Utah and will soon be in Trenton, N.J. HD Voice eliminates background noise and offers better sound quality than a landline. Unlike a regular phone that offers 4 octaves of sound, Sprint says its HD Voice offers 7 octaves.
Sprint also added four more markets to the previous 14 that support Sprint Spark. This is a tri-band LTE service that uses circuitry on select phones to find which of the three bands is the best for the task being done with the handset. Sprint Spark allows users to receive data speeds as high as 50 to 60Mbps. The 18 markets that support Sprint Spark are Austin, Texas; Baltimore; Chicago; Dallas; Fort Lauderdale, Fla.; Fort Worth, Texas; Houston; Jacksonville, Fla.; Kansas City, Kan./Mo.; Los Angeles; Miami; New York; Philadelphia; Provo, Utah; Salt Lake City; San Antonio; Tampa, Fla; and Trenton, N.J.
source: Sprint