Sprint Playbook shows big changes coming
23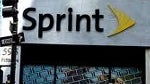 The latest Sprint Playbook was obtained by Android Central and it reveals that
big changes are coming to the nation's third largest carrier
. Sprint reps are told to inform customers that Sprint is listening to them and what they want the most is an unlimited plan with no throttling or overages, a "cutting-edge selection" of handsets-mostly 4G enabled and running Android-and network updates and customer service. Reps are also instructed to say that in giving customers what they want the most, sometimes
things that are enjoyed by a few have to be eliminated
to satisfy the majority.
To this end, Sprint is eliminating the Premier program and members will be receiving information after September 16th. Enrollment in the program ended at the beginning of this month and members will be forced to use their final upgrade on or before December 31, 2012. Other little perks of being a Premier member like discounts on accessories will come to a halt on the last day of this year. Sprint also is
chopping its return policy to 14 days from 30 days
. Not happy with that Kyocera Echo you bought 15 days ago and you want a Motorola PHOTON 4G instead? Tough luck. This will bring Sprint in line with Verizon. T-Mobile offers you a 20 day return policy (30 in California) while AT&T has a 30 day policy for most phones according to Sprint, except for tablets and the Motorola ATRIX 4G which has a 14 day return policy.
Sprint is making one change that customers might like. Starting October 2nd,
the "New for you" upgrade will be 2 months earlier
, changed to 20 months from the previous 22. This will allow you to upgrade to a new subsidized handset 60 days earlier.
For those Sprint customers not terribly pleased with the changes, the carrier is simply matching the policies of the other major U.S. carriers. Remember, at the end of the day it isn't the customers but the stockholders that Sprint executives have to answer to.
source:
AndroidCentral