Spotlight: TUFFS lets you add up to 16 favorite shortcuts to Android's notification drawer
3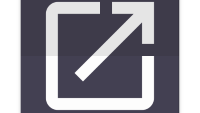 Ever got the idea of putting favorite app shortcuts right inside your notification drawer? Lucky you! Although the concept isn't anything new, there haven't been that many apps to enable this sort of functionality and look good while doing it! But TUFFS is one good example of the idea set in motion.
Living in the drawer, TUFFS lets you add app and system shortcuts, favorite websites, and preset contacts for quick access. Users can add up to 8 apps on a single row, and an additional row is available via in-app purchase. Curiously enough, the app doesn't have a background service running, aside from a cached process, which means it's pretty well optimized!
TUFFS is gracious enough as in being free, ad-free, and free of Internet permissions, with most of the core functionality open to users. Additional features, such as customizing the launch area, adding a second row of shortcuts, or unlocking the "enable on boot" setting are bought separately. Overall, as unobtrusive apps for adding notification drawer shortcuts go, TUFFS might be the one to win you over.