Spotlight: Performance Control is a power user Android app for CPU and memory control obsessives
3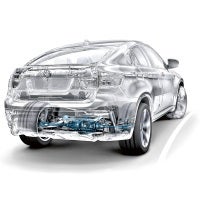 We know you love 'power user' Android apps, folks, and this one is as power-ific as it gets! Performance Control is a CPU Control application, originally created by xoomdev at the XDA Developers board and modded by fellow developers h0rn3t and educk with additional features and functionality. At present, this app lets you change the CPU governor, I/O scheduler and clock speed. There is also battery information, a fast charge setting and a battery life extender.
Other stuff this app does? It lets you change the voltages assigned to each CPU frequency! Moreover, memory fanatics will have a field day with Performance Control! Multitasking/RAM usage obsessives can take advantage of the MinFree Task Killer feature, which lets one set the amount of RAM the minfree taskiller will keep. Moreover, you can customize SD read-ahead speeds and a whole bunch of cryptic virtual memory and file system settings: Dirty Ratio, Dirty Background ratio, Dirty expire centisecs, Dirty writeback centrisecs (this app gets dirty!), Minfree kbytes, Overcommit ratio, Swappiness, VFS Cache pressure, and Dynamic Fsync.
Okay, take a deep breath now! Among all those heavyweight settings, there's also some cool mundane stuff, such as backlight timeout, backlight on touchscreen, and a phantom key presses filter. You can also employ some useful tools to your advantage, such as custom shell commands, wipe cache + dalvik, flash kernel and recovery files (in standard img format), clean residual files and optimize databases.
Being a power user app, Performance Control naturally comes with some elaborate requirements in regards to your device. Your smartphone or tablet needs to be rooted, have Busybox installed, and run an AOSP-based Android ROM, such as CyanogenMod. Yep, we told you — this is power user stuff!
Anyway, Performance Control is very much free and can be downloaded from the XDA Developers board using the link below. Treat yourself!