Spotlight: MacroDroid is an automation playground for those overwhelmed by Tasker
1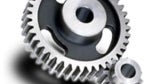 Does Android need yet another automation app? Well, although Tasker's got everybody covered at this point, it's still paid and mighty complicated to get your head around. Competent it may be, but it's definitely not the be all-end all of Android automating. So welcome MacroDroid to the club! It puts usability first, focusing on a simple UI and accomplishing tasks through a logical step-by-step process.
Creating a custom "macro" is pretty bouncy. First, you select a trigger (say, Battery Level) and configure any related settings (like percentage). Then you add up to 10 associated actions (kill data connection, for example) and set them up to your liking. The next ingredient in the recipe is constraints - for example, a particular day of the week, or hour of the day. Then you just have to think of a name, and the automated task is ready!
MacroDroid has over 45 triggers, over 70 actions, and over 25 constraints you can work with. It's pretty much an Android automation playground that lets you come up with all sorts of useful, or just plain weird sequences. Why note wire Airplane mode enabled to Speak text ("Woohoo, takeoff!") at 04:20 PM this Thursday? Ahh, the beauty of Android!
MacroDroid is generously free to use, but it's limited to five macros and a single action and constraint per macro - enough for lining up basic tasks and getting to know the app. Upgrading to the Pro version with unlimited everything will run you around $2.99.