Spotlight: LiveMaker app does what Apple won't, brings Live Photos to any iOS 9 device with a camera
5

Do you live your days hoping that the iPhone 6s and 6s Plus'
"Live Photos" feature
will eventually make it to older iPhones, graciously brought to you by a caring, considerate Apple? Seriously, we have no idea how long the Cupertinians plan on keeping the Live Photos coolness exclusive to the latest iPhones, but we are quite sure that it's not technical hurdles holding things back. The evidence is LiveMaker Free, an app that makes for a solid reproduction of Live Photos' functionality on most iOS 9+ Apple devices.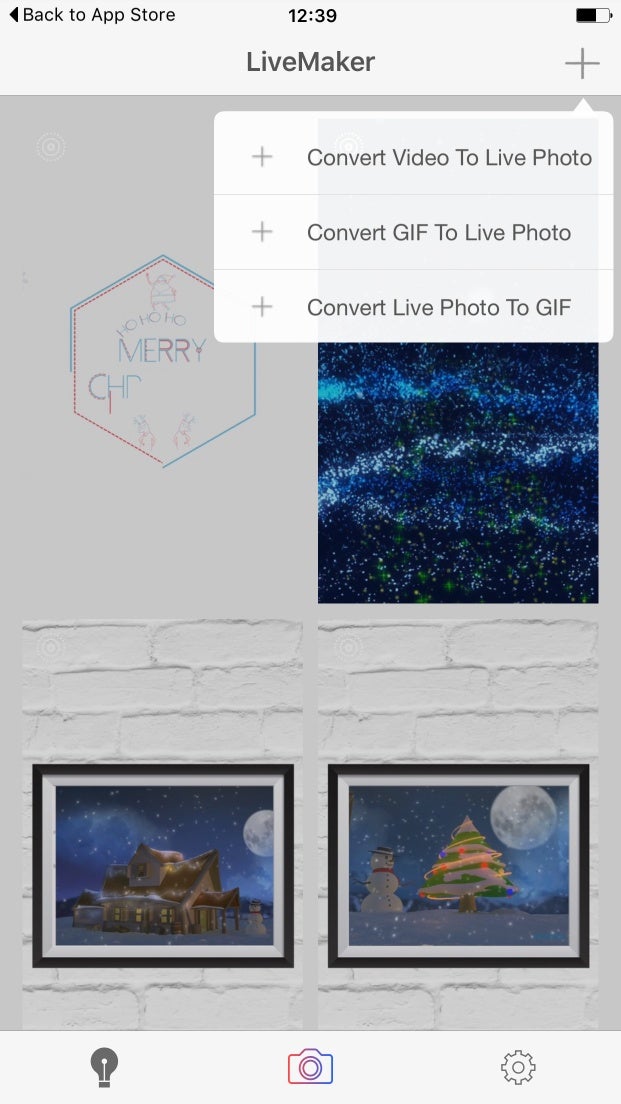 LiveMaker doing its thing.
We tried LiveMaker out and it works really nice - as good as a third-party Live Photos copycat that's not fashioned by Apple itself could. In fact, we're baffled (in a good way!) how Apple granted this app the right to exist in the App Store. But hey, it's Christmas season, and wonders are supposed to happen, right?

About the app itself! Launch it, and you'll dive right in a gallery of downloadable motion wallpapers that work just like live photos — hold your finger on them, and they'll animate immediately. Besides the sweet eye candy they provide, they can be used as live wallpapers on the iPhone 6s and 6s Plus, or become still wallpapers on older devices.
That aside, Live Maker lets you capture a photo, which will be converted to an animation and stored inside a dedicated album in the gallery. Just don't forget to tap the Save button, or you'll lose it forever! Also, the app can
convert between videos, GIF images, and Live Photos
, so you can share your creations with other devices without worrying that they won't be able to play it.
Although its core functionality is reliable and the results are quite close to what you'd get on an actual iPhone 6s / 6s Plus, LiveMaker still looks and feels a bit "hacked together", not quite like those polished apps that made a name for the App Store. Still, it does what it says on the tin, and if you must have it, be prepared to put down $1.99 towards the paid version. LiveMaker Free is a trial version that only lets you download up to 10 Live Photos and capture 5 live photos.
And again, this app merely lets you hold your finger on a photo in the gallery, and have it play as a short video. You can't use it to enable Live Wallpapers on an older iPhone's home or lock screen. Maybe an enterprising developer will have enough gusto to pull that off as well, one day.