Spotlight: Essential Contacts un-silences your Android phone for the ones that really matter to you
2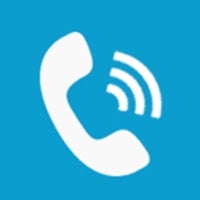 Is your default contacts app not to your liking for some reason? Essential Calls lets you create a list with the contacts that really matter to you and easily adjust it in the future. Upon enabling the app, your phone will automatically switch to ringing mode when you receive a call or an SMS from the selected contacts. And at the end of an essential call, your phone will switch back to silent mode.
Essential Contacts lets you permanently block sound notifications for specific contacts, even if your phone is set in Normal mode. Another nice to have feature is scheduling essential calls for certain hours on specific days. The app has the ability to notify you when receive calls from your two most essential contacts and your smartphone is set to 'silent mode'.
Still, EC is a pretty simple app in pratice. It lets you select your essential contacts right from your existing phonebook, or add a custom contact directly into it. You can also exclude a contact from the list you created by clicking on it, or just deleting it. And if you'd like more hands-on control over the app's behavior, you can easily switch the app on and off by using the Essential Calls' widget.
Essential Contacts Lite is free to use, but if you upgrade to Premium, you will be able to add unlimited contacts and receive notifications for incoming SMS messages.