Music streamer Spotify files for an IPO; company could be valued as high as $23 billion
6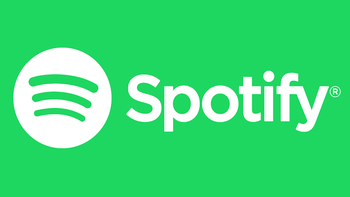 With 71 million paid subscribers, and 88 million listening to an ad-supported free tier of service, Spotify is the world's largest streamer of music. Spotify might not hold that position forever, which is why the company has decided that now is the time to file for an IPO (Initial Public Offering). In second place is Apple Music, which has garnered a total of 36 million paid subscribers and
is projected to surpass Spotify in the U.S. by this summer
. Apple does not have a free ad supported tier of service although it does offer a free three-month trial.
One of the bad things about going public, as far as Spotify is concerned, is that it requires a company to be more transparent with its financial data. Along with the filing came the news that Spotify lost approximately $1.5 billion last year on nearly $5 billion of revenue. The top line is growing as that figure was up 38.6% from the $3.6 billion grossed in 2016 and $2.37 billion in revenue that Spotify realized in 2015. The company says that the number of paid subscribers was up 46% in 2017 on a year-over-year basis. The number of monthly active users rose 29% from 2016 to 2017.
Spotify will use a direct listing which will allow its shares to be listed on a exchange faster than usual. The ticker symbol will be SPOT. Based on trading of Spotify's shares on private markets, the company could have a valuation of $23 billion despite the fact that it has not yet turned a profit since its launch in 2006. As soon as its filing becomes effective, Spotify plans on completing the IPO.
"As this listing is taking place via a novel process that is not an underwritten initial public offering, there will be no book building process and no price at which underwriters initially sold shares to the public to help inform efficient price discovery with respect to the opening trades on the NYSE. Pursuant to NYSE Rules, we have engaged Morgan Stanley & Co. LLC ("Morgan Stanley") as a financial advisor to be available to consult with the designated market maker (the "DMM") in setting the opening public price of our ordinary shares on the NYSE. Based on information provided by the NYSE, the opening public price of our ordinary shares on the NYSE will be determined by buy and sell orders collected by the NYSE from broker-dealers and the NYSE is where buy orders can be matched with sell orders at a single price."-Spotify's IPO filing with the SEC
source:
CNBC