SpinVox to enable U.S. airline passengers in-flight access to voice messages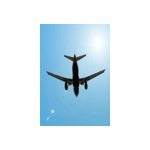 Those that receive a great deal of voice messages and e-mails while in-flight will appreciate SpinVox's latest product. While the federal in-flight call ban still applies in the US, the company has created a method to receive messages via airplane. SpinVox, a major player in voice-to-content messaging, converts users' voicemails into text and delivers them as either an email or SMS. As such, SpinVox users can continue to receive their voice messages via email in a data-only environment and respond via email while in the air or additionally by voice and SMS text upon arrival.
The company detailed its reasoning for the new product via press release: "One of the truly horrible experiences for business travelers is arriving at a destination after a long flight, turning on your handheld device and getting deluged with voicemails and emails stored up while you were out of touch in the air," said Christina Domecq, CEO of SpinVox. "Therefore, we heartily applaud these recent connectivity milestones and are delighted to be able to offer travelers on U.S. flights a way to stay in touch through combining the two most popular methods of communication email and voicemail and so ensure they are able to receive and act on voice messages while flying."
Recently, major US air carriers such as American Airlines and Delta have announced intentions to deploy Wi-Fi across their fleets, allowing passengers access to email, text messages and the internet. Additional airlines have all announced similar intentions, though the implementation dates vary. The SpinVox voice-to-text service is currently available to Alltel and Cincinnati Bell subscribers or by visiting
www.uReach.com/SpinVox
.
Source:
Yahoo Business (SpinVox Press Release)