South Korea to route US communications over non-Huawei gear
19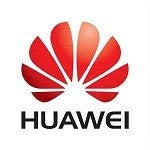 South Korea has been in the midst of making advances in its wireless networks. The switchgear that controls these networks is built by a few well known names, like Nokia Solutions and Networks (NSN), Alcatel-Lucent, and Ericsson. However, Huawei and ZTE out of China are the number 2 and 5 equipment makers in this space.
The two companies have had an inordinate amount of controversy relative to the rest of the industry. From strong-arm sales tactics to concerns over Huawei and ZTE being party to
assist Chinese government entities with espionage
activities, the two companies have a limited market presence in the United States and Australia.
US Congressional investigations asserted that Huawei equipment is not secure and findings from that report (as well as quiet lobbying) have prompted similar investigations in other markets. Those efforts have now resulted in the South Korean government deciding not to route sensitive government communications through Huawei switchgear.
Network connectivity to US bases in Korea will also not have any Huawei equipment on the backend. The three major wireless carriers in South Korea, SK Telecom, KT and LG U+ (owned by the LG that makes some of the cool devices we like), all acknowledged they use Huawei equipment in their networks. SK and KT stated that sensitive network activity is not handled by Huawei gear.
LG U+ only noted that US military and other personnel are clients and that the carrier would endeavor to ensure customer satisfaction.
Huawei continues to defend against allegations
about the integrity of its equipment as well as the image of the company itself. In its favor are low prices which make for a challenging environment to make a national security argument. Challenging Huawei's image are oft reported instances of less than upfront sales practices and allegations that the company violates trade restrictions.
source:
The Wall Street Journal