Soon there will be more phones than people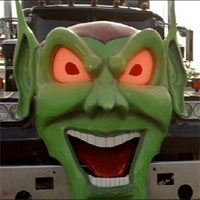 A new report courtesy of the World Bank says that currentlythere are over 6 billion mobile subscriptions, but that number "will soonexceed that of the human population." That is pretty crazy to think about,especially considering that 12 years ago there were less than 1 billion.
While approximately 75% of the world's population has amobile phone, in many countries it is common for people to have more than oneline. Between 2000 and 2010, subscription rates in low and middle-income countriesincreased at a mind blowing 1,500%!
The report notes that in these low- and middle-income countriesit is the youth that is driving force behind the exponential growth. Peopleunder the age of 15 comprise 29% of the population in those nations. The WorldBank says that developing countries are "growing richer, so more consumers canafford to use mobile handsets for more than just essential voice calls," thuscreating "unprecedented" opportunities for employment and education.
The study also points out that the rate of expansion we haveseen attributes to lower prices and networks that double in bandwidth every 18months. Overall, the study says the growth leads to more Internet access andhigh app downloads, which ultimately empower individual users and boost the economyas a whole. In short, since there is no underground Android army rising up (that we know of), more phones than us is a good thing.
source: Mashable