Sony's nondescript MWC 2016 invite points to a February 22nd event
14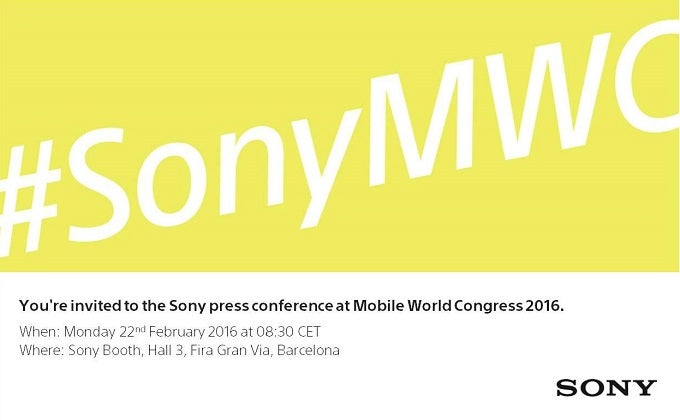 Sony's CES 2016 press event was a rather quiet affair—downright boring in terms of mobile-related news—but that could simply be the company gearing up for something far more interesting come MWC 2016. Scheduled to take place in the latter part of February, Sony already has a planned event for early in the morning of February 22nd. And we were invited.
The above nondescript invite is typical Sony, with pretty much nothing for us to go on in terms of speculating what we might see this time around. Still, we're not entirely empty-handed, as we can draw from history and base our prophesying around that.
Looking back at Sony's track record as far as MWC is concerned, we see a mix of minor and high-profile announcements. MWC 2013, for example, brought us nothing more than the the water-tight and very thin (at the time)
Xperia Tablet Z
, while the year after we got to play around with the Xperia Z2 for the first time. Skip ahead another year to MWC 2015, and it was back to low profile, with just a
Z Tablet
update and the
Xperia M4 Aqua
. Given how three Sony flagships (Xperia Z1, Z3, and Z5) were announced at IFA instead, it's more likely that the company will play it low this time around.
Still, the Xperia Z1 (announced in September 2013 at IFA)
was
followed up by the Xperia Z2 (announced in February 2014 at MWC). So we can't totally rule out a major press conference. After all, the company is known for having the industry's shortest, 6-month flagship update cycle, and by the time February is out, it will have been about 5 months since the
Xperia Z5
. Seeing as how expo announcements usually take a month or two before they hit the market, it's possible that Sony has something special in mind.